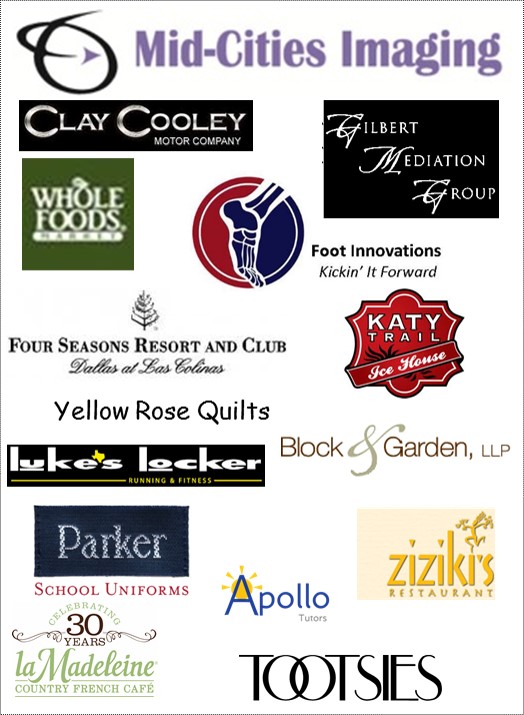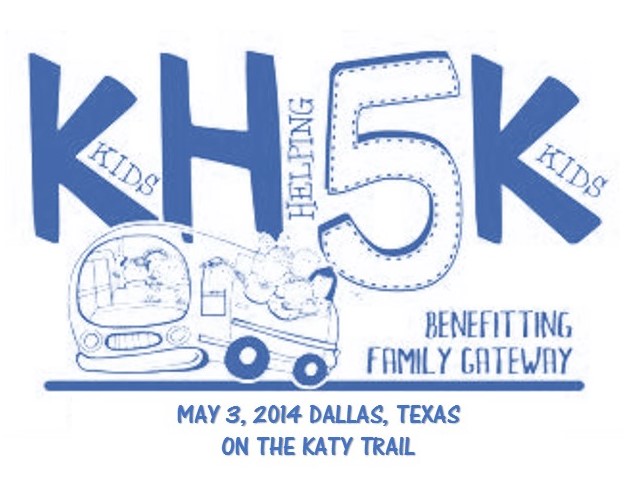 On Saturday May 3, 2014
KHK will hold our second annual
KH5K 5K Run
on the Katy Trail in Dallas, TX
Start and Finish at the Katy Trail Ice House
3127 Routh Street, Dallas, TX 75201
Race Day Registration, Packet Pick-up open at 7:00 AM
Race starts at 9:00 AM
Kids Helping Kids is continuing the work started last year to raise funds to purchase a van to be used for transportation for the kids at Family Gateway. Family Gateway is offered numerous opportunities to enroll their kids in educational summer camps and cultural events, but has to turn these opportunities down – simply because they do not have the basic transportation to get the kids to and from the events. KHK wants to ensure that these children are able to take advantage of the wonderful educational opportunities they are offered.
This year's KH5K Run will be the primary fund raising event to support our annual project. All proceeds from the event will be used for the purchase of the van.
Register online at GetMeRegistered.com
Race day registration will also be available begining at 7:00 am.