KHK presents Family Gateway with a special gift of $10,000 to establish an educational endowment!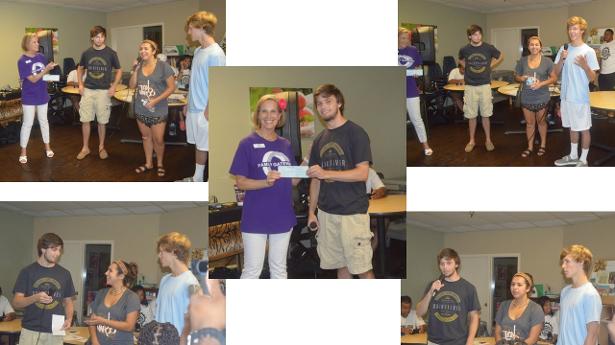 KHK DONATES 15 PASSENGER VAN TO FAMILY GATEWAY !
On Saturday, October 25th, KHK donated a 15 passenger van to Family Gateway. KHK has been fundraising for the past 2 years – organizing 5k runs, obtaining sponsorships, and gathering corporate and private donations – to collect the funds to purchase the van. Family Gateway will use it to transport the homeless children who they care for between their center in downtown Dallas to events all around the city, including summer camps, educational activities, and other outings – all activities that they could not have done in the past.
Below is a video of Cullen Corr handing the keys to Cathy Packard, Family Gateway's executive director.
KHK was featured in the article below that originally appeared in the December 2013 Education Section of the Park Cities People and Preston Hollow People newspapers in Dallas, TX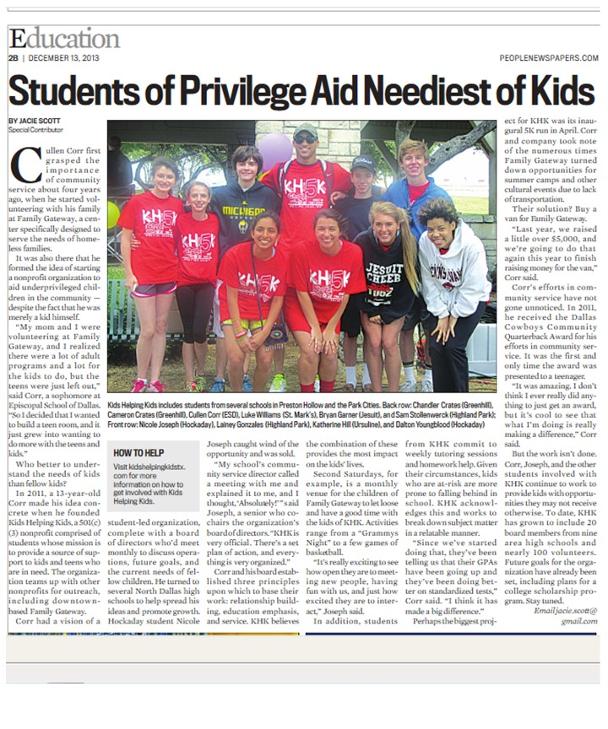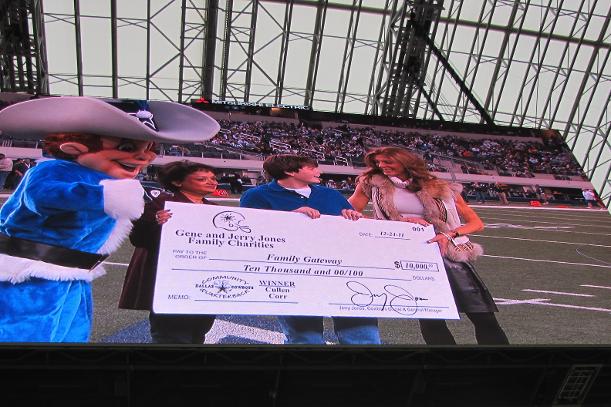 A check for $10,000 is given to Family Gateway in Cullen's name.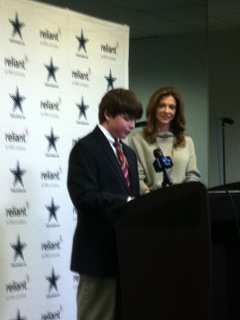 Dallas Cowboys 2011 Community QB Award Press Conference