Donation Drive for Vogel Alcove at the screening of SAME KIND OF DIFFERENT AS ME

On October 29, 2017 in conjunction with the "Making a Difference" campaign launched along with the release of Paramount's SAME KIND OF DIFFERENT AS ME, Kids Helping Kids organized a donation drive to collect needed clothes and other items for the homeless children at Vogel Alcove. We would like to thank Highland Park Village Theatre for helping us make this event possible and also all of you who supported the kids at Vogel Alcove by bringing donations and/or making financial contributions!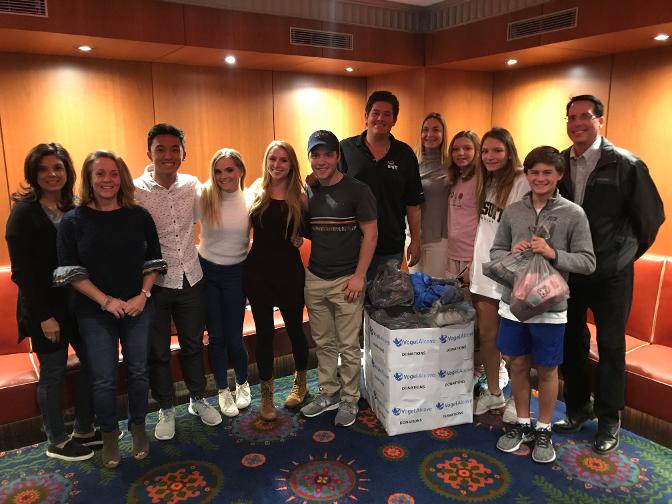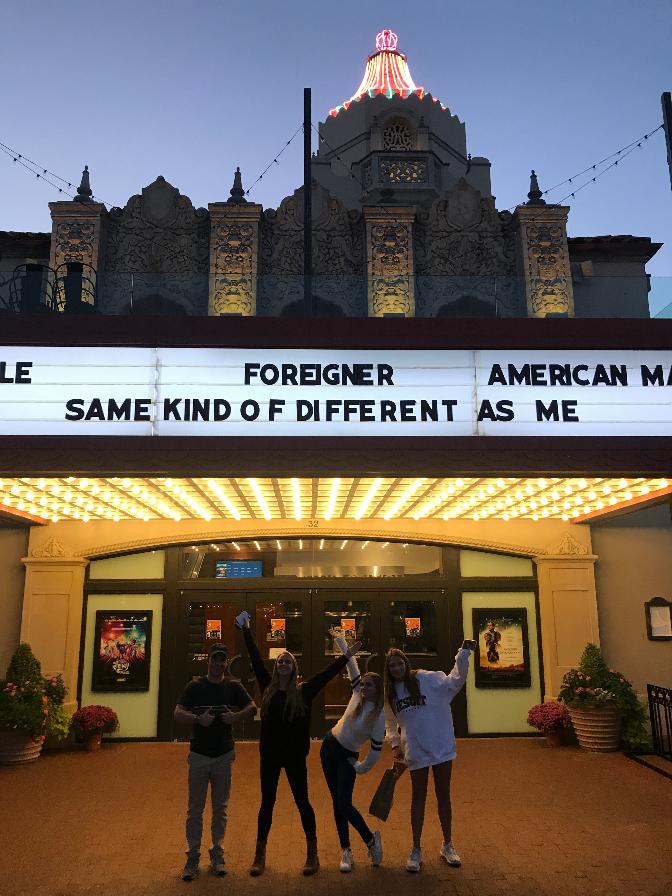 Family Gateway's annual Boo Bash on October 28, 2017
Each year Kids Helping Kids partners with Family Gateway to support their annual Boo Bash. Our volunteers always have a great time at the Halloween carnival that provides homeless children the opportunity to "trick-or-treat" in a safe environment and enjoy a variety of activities!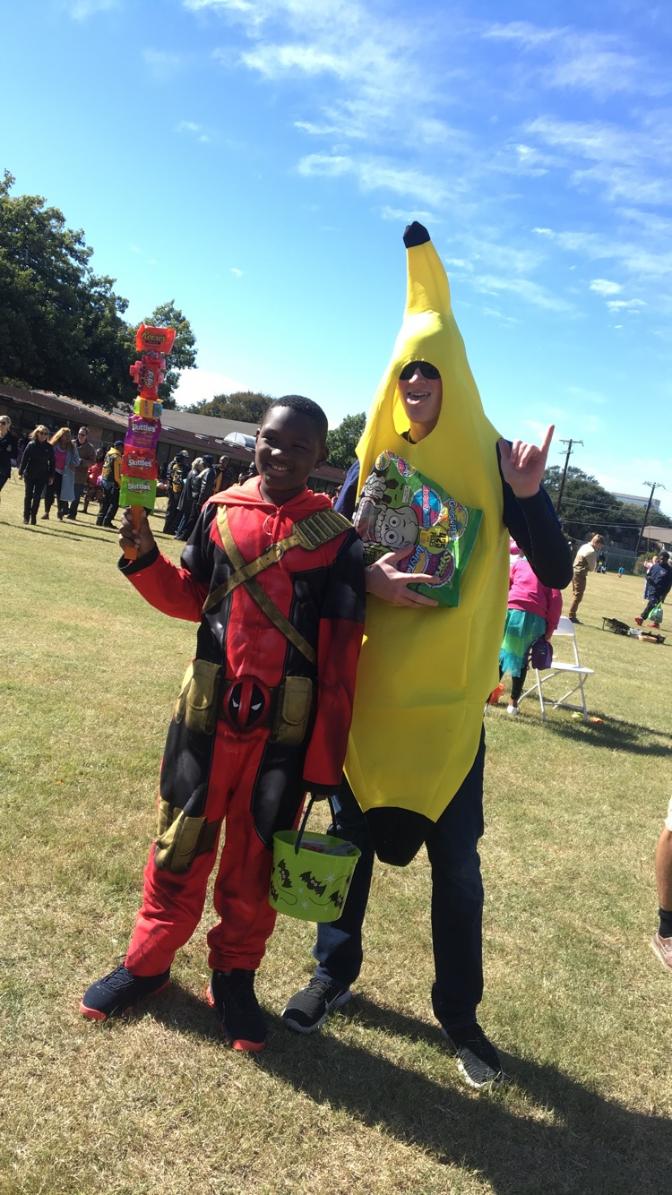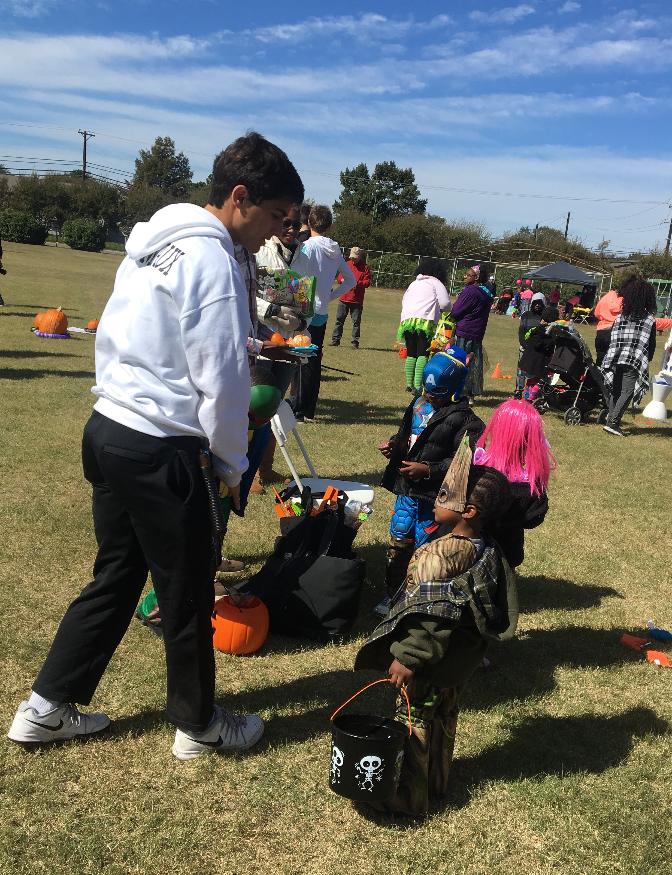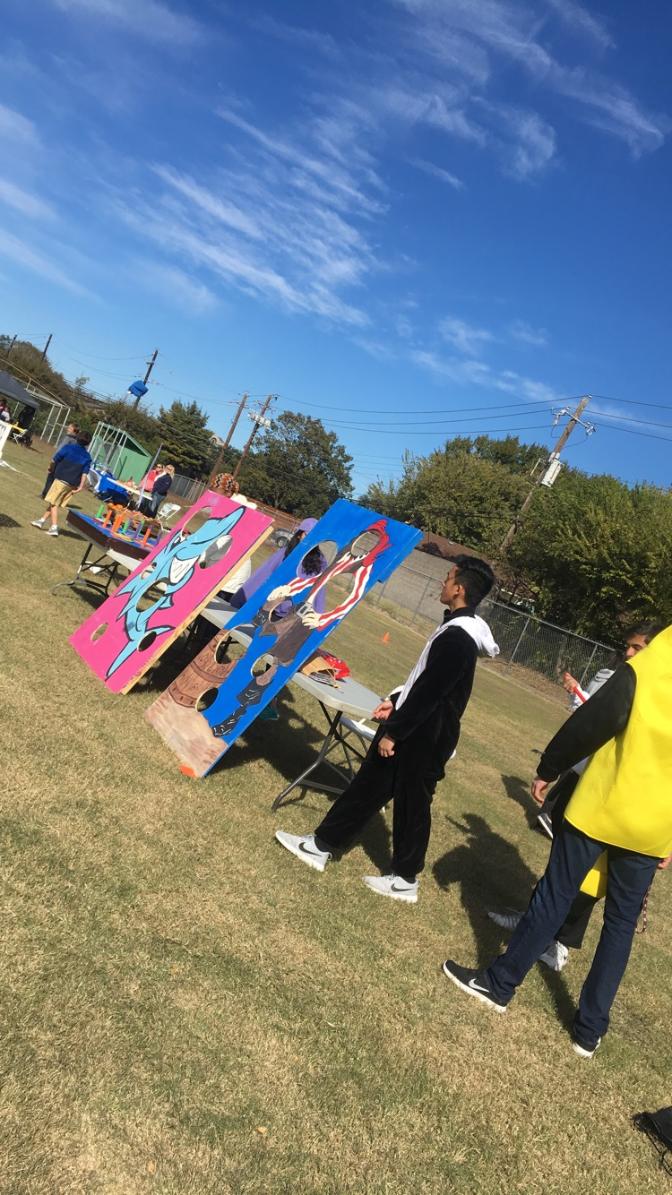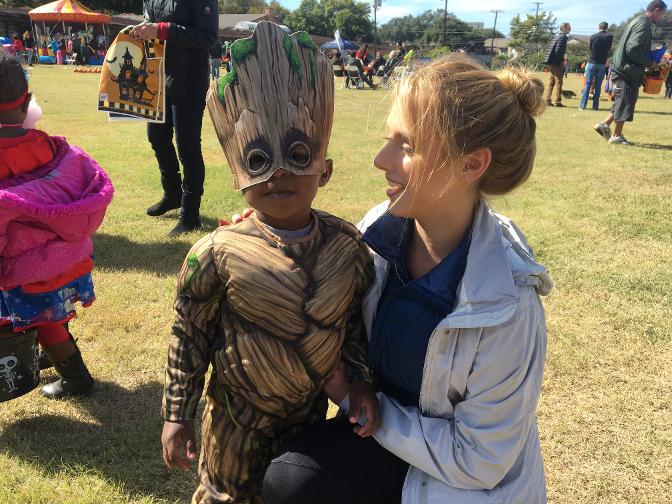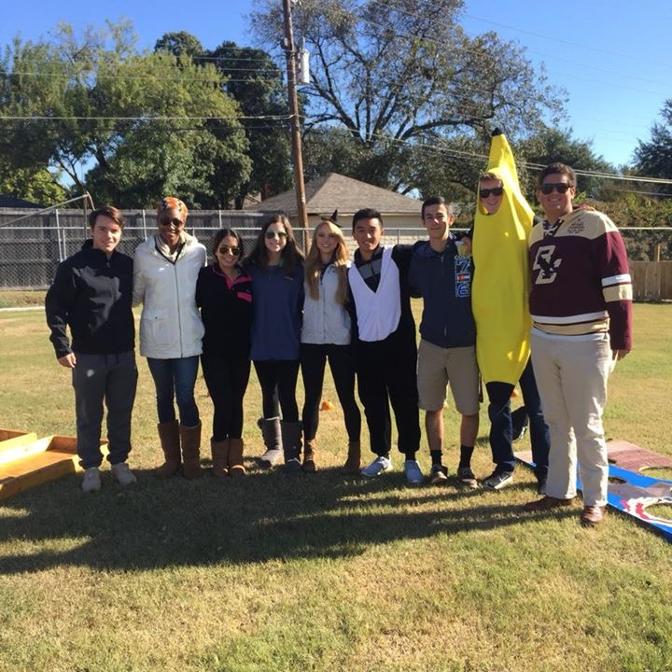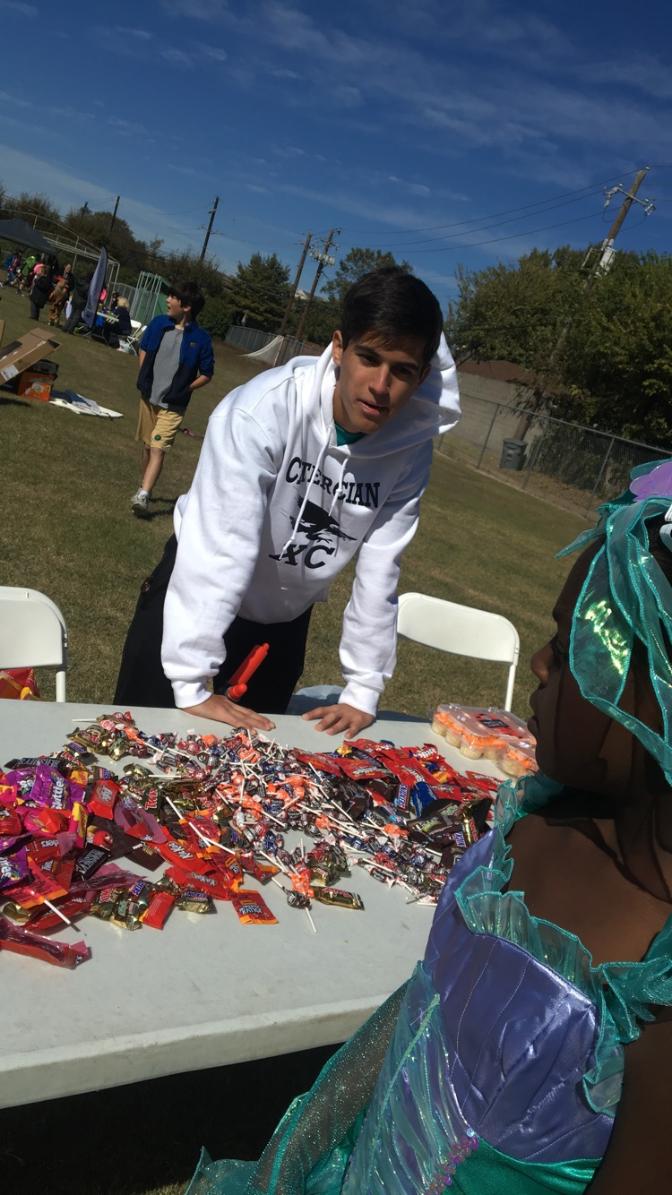 Birthday Boxes for Hope Supply Co.
Kids Helping Kids was happy to put together birthday boxes and deliver them to Hope Supply Company in September 2017. Hope Supply will distribute the boxes to the community programs they support and hopefully the gifts will bring a lot of smiles to the boys and girls who receive them!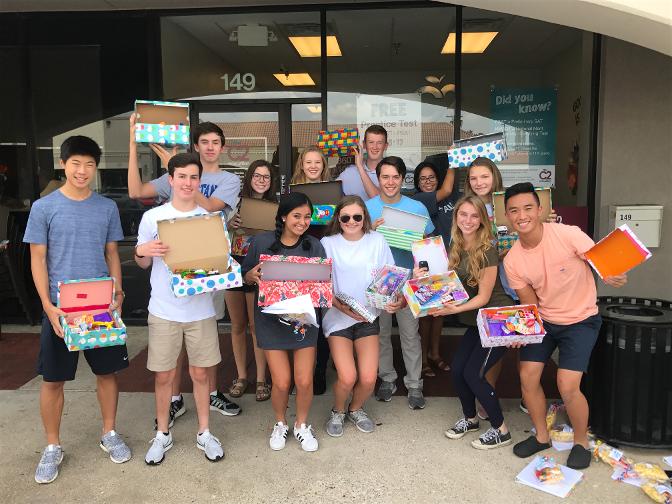 KHK was a proud supporter of Educational First Steps' holiday season Stuff A Backpack Program!
KHK volunteers helped fill and deliver backpacks with educational toys, books, games and activities to encourage learning with family during the holidays. KHK sponsored three EFS centers and was glad to be part of such a great program!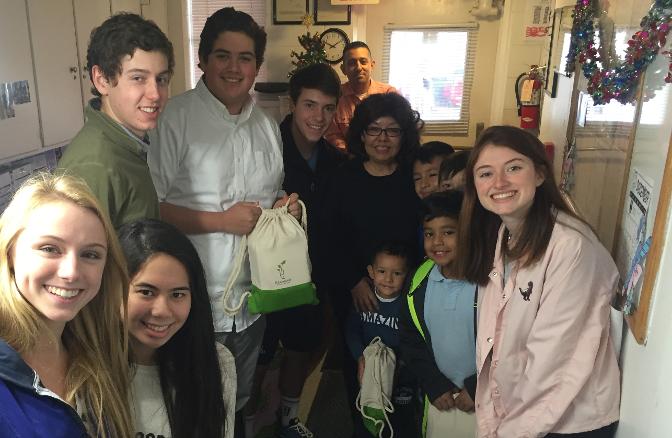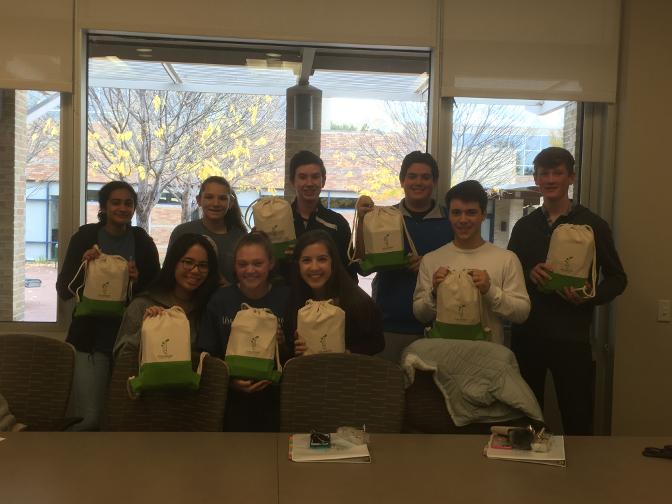 KHK was honored to be part of Hope Supply's HOLIDAY HOPE ON WHEELS!

KHK volunteers helped deliver gifts and hosted a mini holiday party with the kids at Hope Supply's partner agency, Exodus Ministries, through this wonderful holiday program!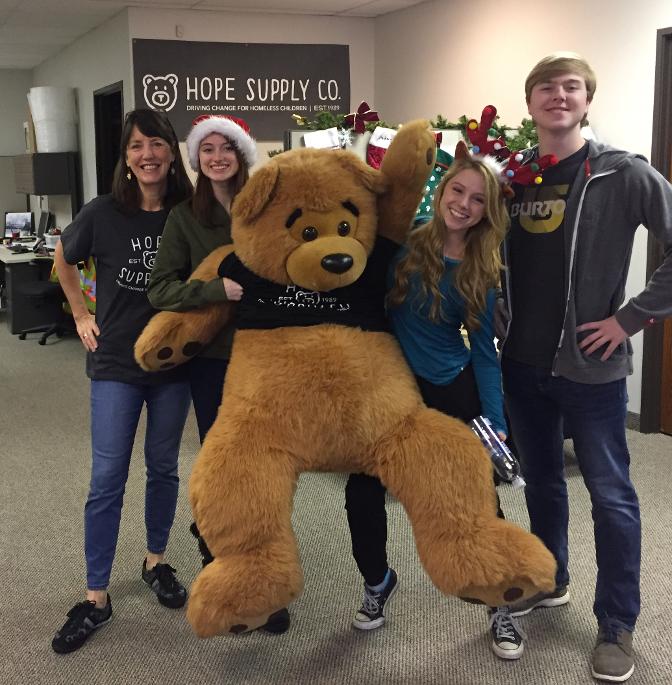 KHK loves providing volunteers and activities for Family Gateway's annual Boo Bash!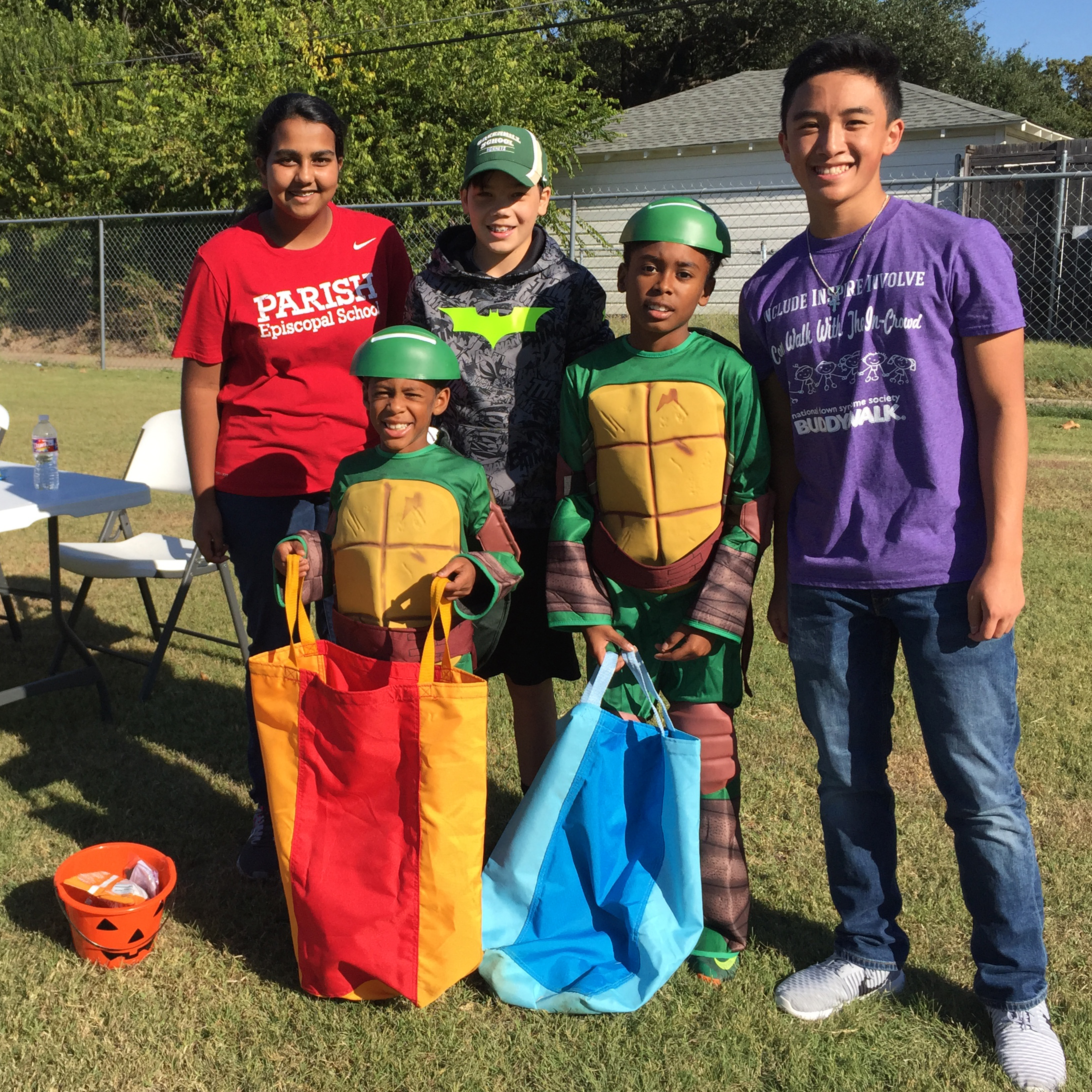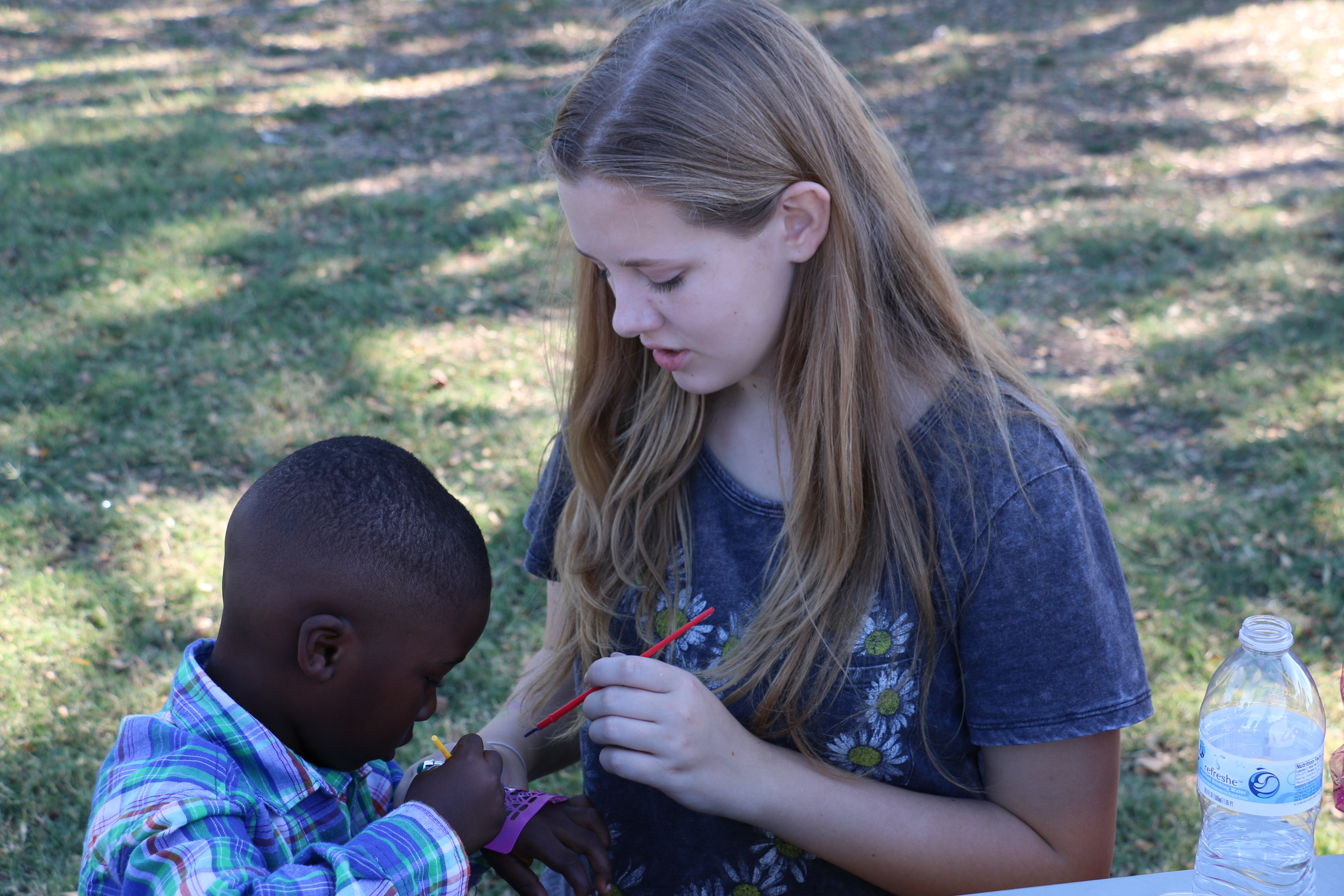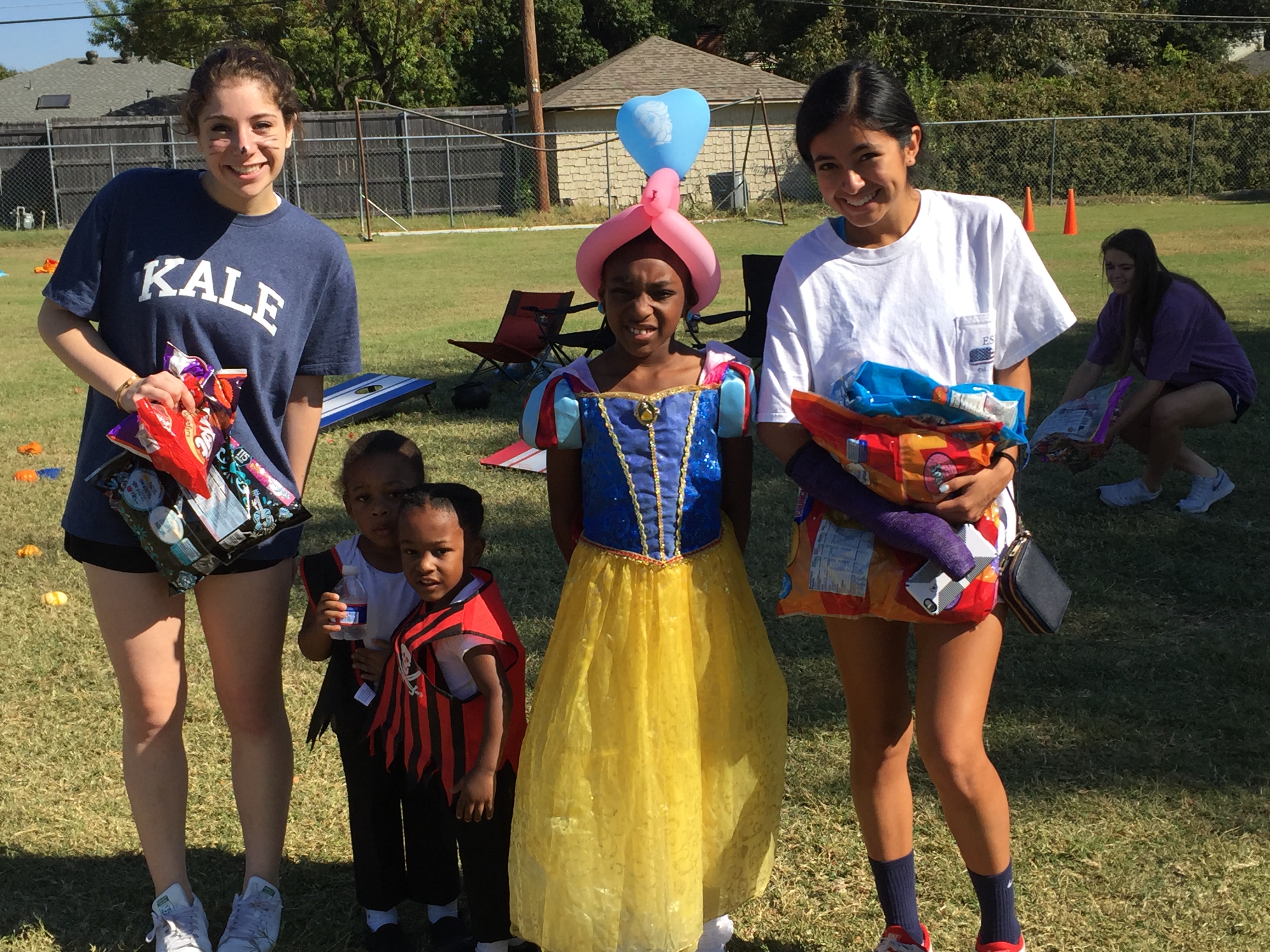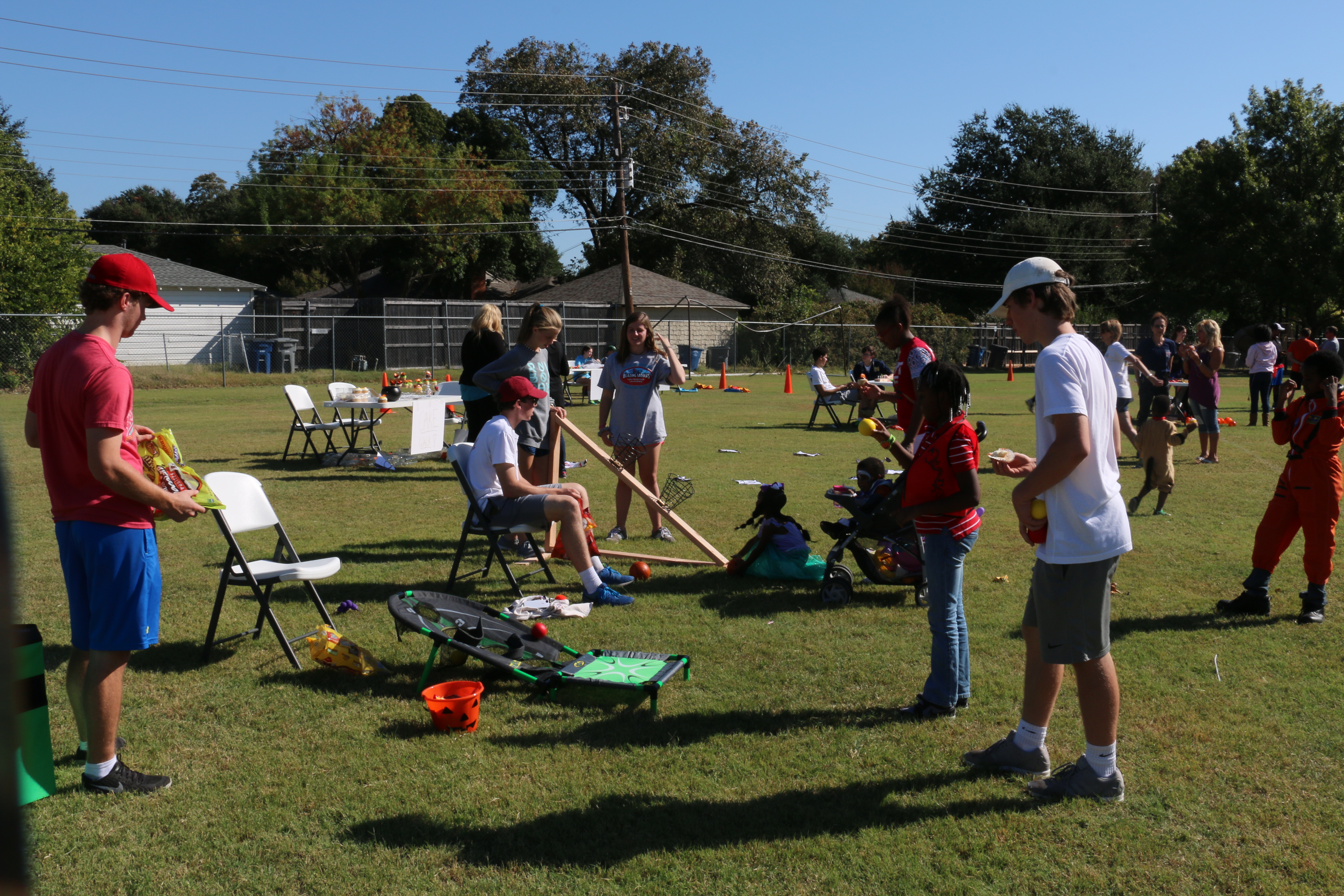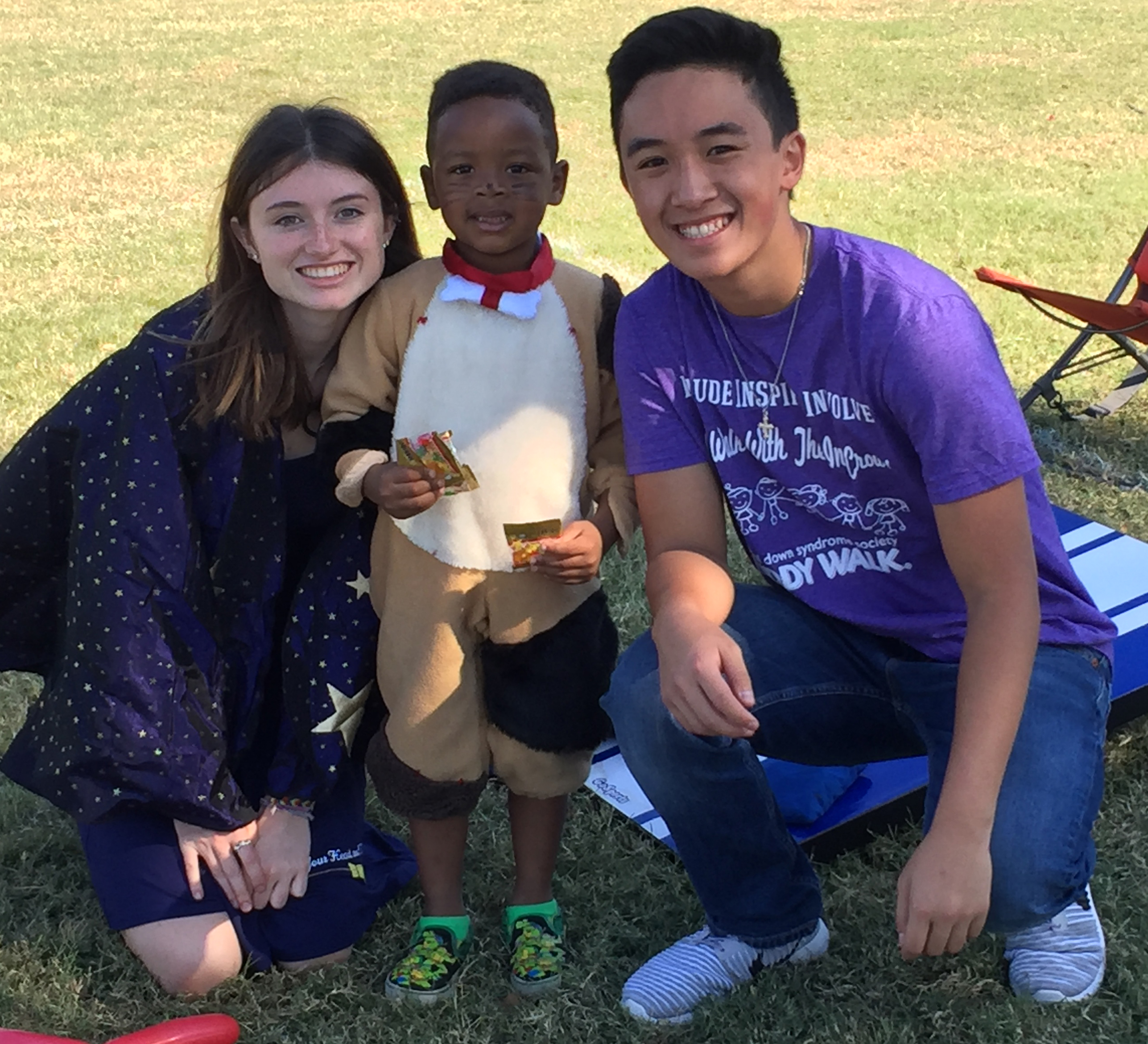 Spring 2016 KHK Music Festival Helps Raise Funds for Education Endowment at Family Gateway!


KHK announces a special gift of $10,000 for Family Gateway to establish an educational endowment!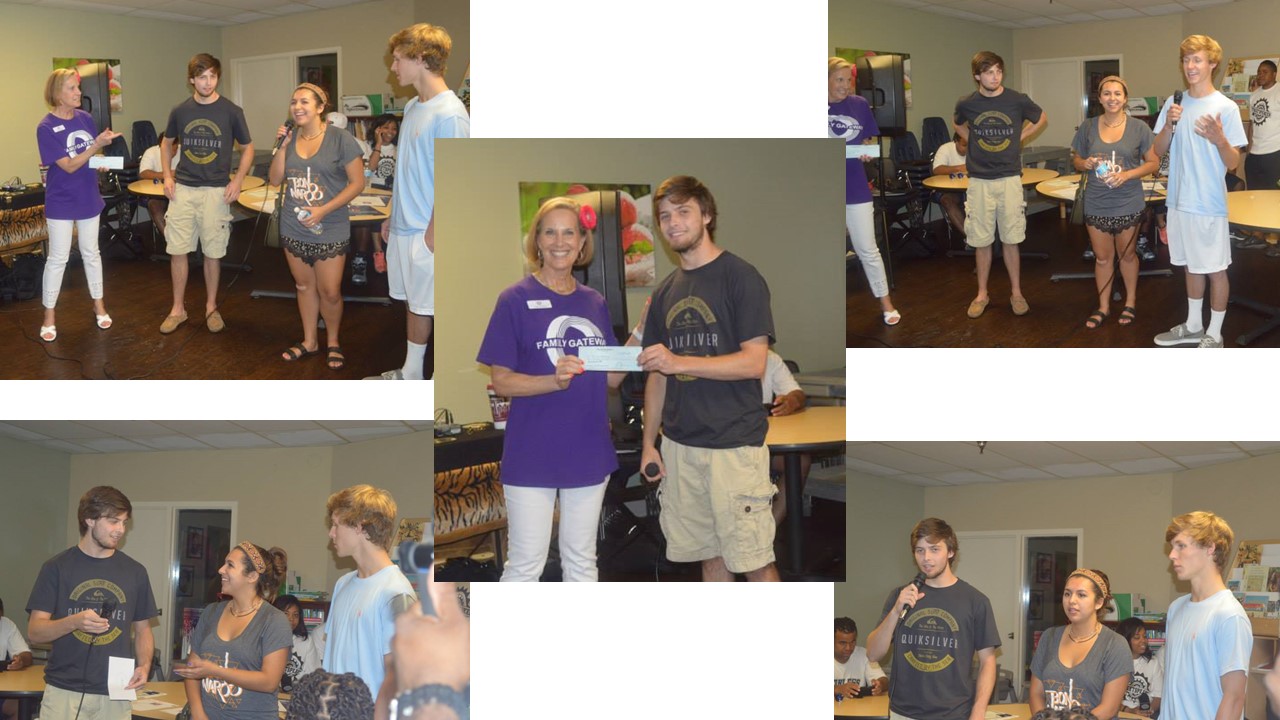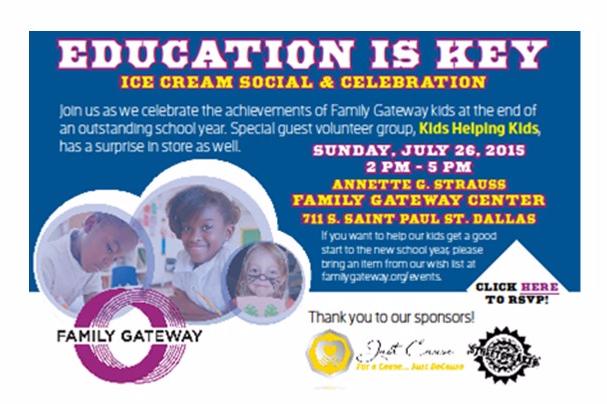 It's Official!
KHK has donated the van to Family Gateway!
After 2 years of fund raising and thousands of volunteer hours, on October 27, 2014 KHK handed over a set of keys to Family Gateway for the 15-passenger, Ford E350 van. Click here to read more and to see a video.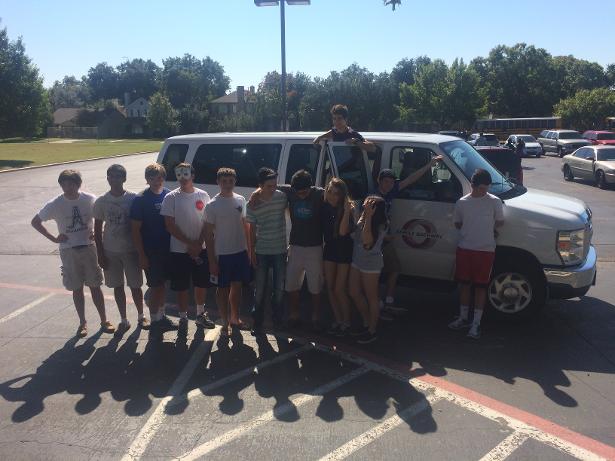 Thank you Whole Foods Market! Community Giving Day Was Great!
Thank you to all of the great associates at Whole Foods Market at Preston and Forrest in Dallas, all of their generous guests, and to the great KHK volunteers and shoppers who participated in Community Giving Day!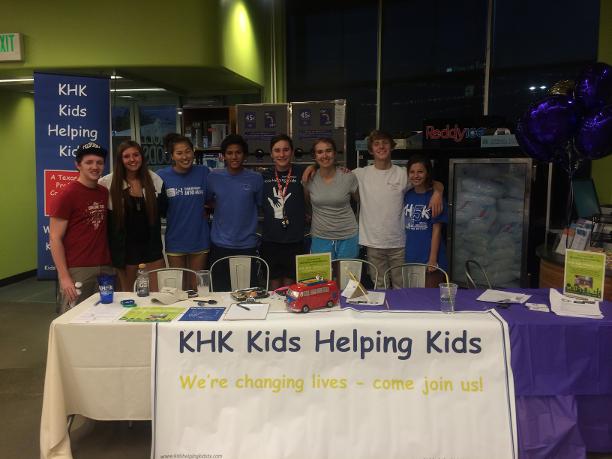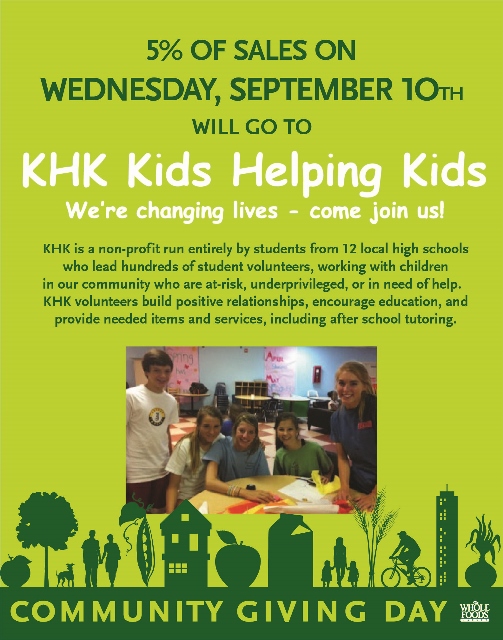 On Wednesday September 10, 2014 KHK had the honor of working with Whole Foods Market at Preston and Forest in Dallas as part of Whole Foods' Community Giving Day!
5% of all proceeds from
Whole Foods'
sales that day were donated to KHK.. T
he total amount raised was $5,175.35, and including additional generous donations
made
by individuals to KHK, over $5,400 was given to KHK in one day!
These contributions will
be used to support KHK's mission of providing services, encouraging education, and building friendships with underprivileged children in the DFW area, including completing the purchase of the van for Family Gateway and achieving one of KHK's visionary goals - creating a scholarship fund for the children we serve!
Thank you to everyone who came out on Wednesday September 10th to shop, learn more about KHK, about Whole Foods Community Giving, and to
Help us change lives!


Whole Foods Market is a leader in giving back to the local communities that they serve. Whole Foods' team members are a part of the local community and they are passionate about supporting the local causes and needs that are important to their shoppers and neighbors. Community Giving Day is one of the many ways that they embody this passion. For more information, please click here.
Whole Foods co-founder and co-CEO, John Mackey has served as a role model for leading corporations in making a positive, lasting difference in the communities in which they operate. Mackey co-founded the Conscious Capitalism Movement to challenge business leaders to rethink why their organizations exist, and to acknowledge their roles in the interdependent global marketplace. He recently co-authored "Conscious Capitalism, Liberating the Heroic Spirit of Business" to boldly defend and reimagine capitalism while encouraging others to implement a way of doing business that is grounded in ethical consciousness. For more information about Mr. Mackey, please click here.
KHK is privileged and honored to have the opportunity to work together with these great people and community leaders to change the lives of children in our community.