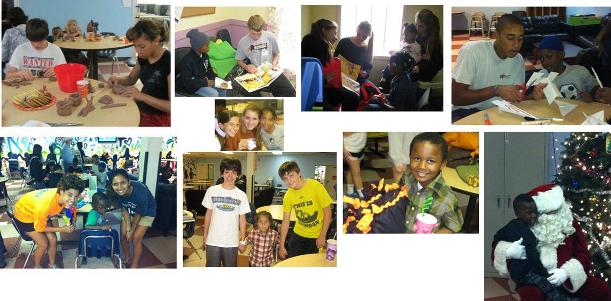 Our Mission
Kids Helping Kids is a non-profit organization run by high school students. We work with other non-profits in our community to help children who are at-risk, underprivileged or in need. As kids ourselves, we are in a unique position to identify what is current and helpful to kids and provide for and assist with getting those services/needs for those kids.
We believe that in order to help these children find a better tomorrow, we need to help them in three primary ways today:
1. Promote Positive Social Interactions and Support
Activities like our Second Saturdays provide opportunities for face to face interactions with the kids we serve. Working together on projects and simply hanging out together provides these children with good company and positive role models who can understand and relate to issues all kids face.
2. Emphasize Education
KHK volunteers provide tutoring, computer assistance and educational activities to help other children in our community.
3. Assist With Drives and Occasional Fundraising Activities

KHK sponsors and assists other local non-profits with occasional projects and fundraising activities to benefit kids in our community.

Please contact Special Events/Fundraising Chair, Cameron Crates, at info@kidshelpingkidstx.com if you would like KHK volunteers to help with your upcoming activity!