Sign up to receive our newsletter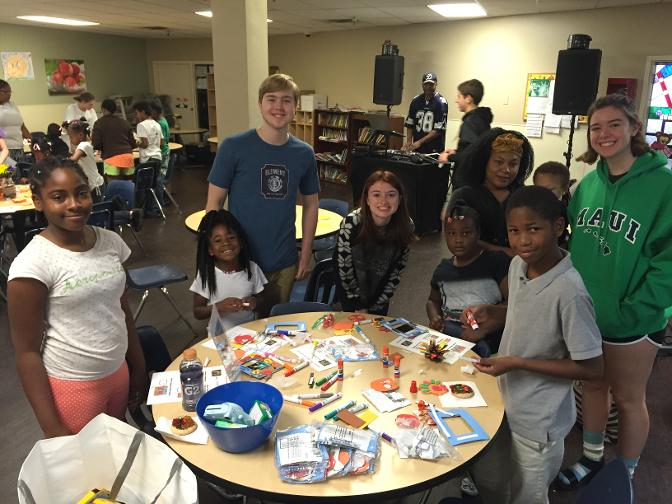 Kids Helping Kids (KHK) is a non-profit organization run by high school students. We work with other non-profits in our community to help children that are at-risk, underprivileged or in need. As kids ourselves, we are in a unique position to identify what is current and helpful to kids, and how to best provide for and assist with helping get those services/needs to those kids.
How We're Changing Lives
Donated $10,000 to establish an education endowment AND raised more than $22,500 to purchase a 15 passenger van for the homeless children at Family Gateway (also designed a Teen Room at the downtown center for these children)

Partnered with Educational First Steps to fill and deliver educational backpacks to two of their centers through EFS's Holiday Backpack Program.
Partnered with Hope Supply Company to deliver toys to the children at Exodus Ministries for the 2016 Holiday Hope on Wheels program.

Provide monthly tutoring/computer assistance to homeless and underprivileged children
Provide monthly educational/mentoring events (Second Saturdays) for homeless children
Hold drives for needed items for underprivileged children
Help with educational camps and field trips for in-need children
Sponsor, help raise money for, and volunteer time at events that raise money for other organizations dedicated to supporting children in our community.
KHK's founder, Cullen Corr, was awarded a $10,000 grant for Family Gateway as the Dallas Cowboy's Community Quarterback Award winner for volunteer of the year in Texas.